Enjoy the Luxury of On-Demand Hot Water
AutoHot® offers an unbeatable system, unique to itself. Quality and design are uncompromised by it's creators in Monterey Park, California. Both residential and commercial systems work towards a more sustainable future, as they both lessen the impact of water, natural gas and energy (kWh) consumption.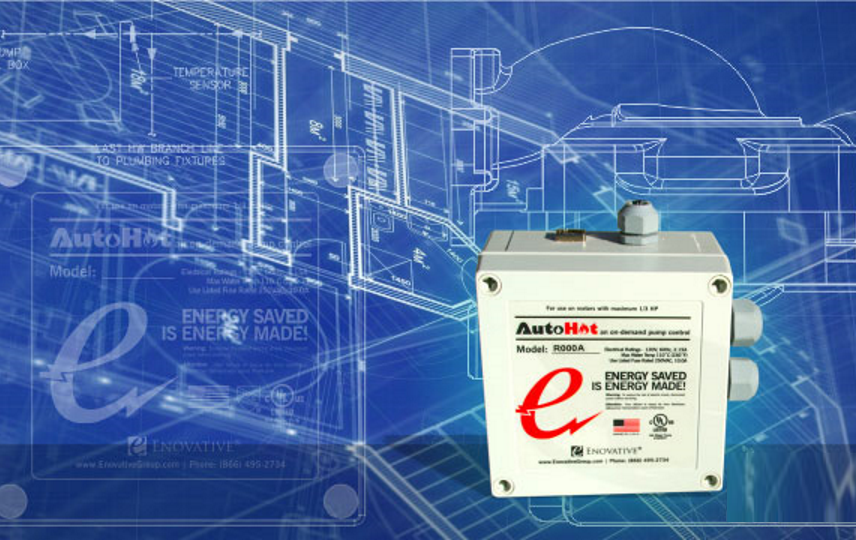 Save Water.
Save Energy.
Add Convenience.
Most conventional recirculation pumps run for hours during the day, even at times when nobody is using hot water. When this happens, energy is lost and your water heater must continue to fire up and reheat unused water, resulting in high gas/electricity use. On-demand systems such as AutoHot only turn on when there is hot water demand and if hot water isn't already at the tap. Anytime there is no hot water demand, such as when you're at work, on vacation, sleeping, or just hanging around the house, the system stays off. Operating in this manner usually results in pump run time of less than 15 minutes per day total, and can achieve upwards of 10,000 gallons of water savings per year at a cost of less than $2.00 in energy to operate the system.
The control system for the AutoHot® is completely separate from the pump itself.
Incredibly convienient, AutoHot® offers multiple inputs for activation, with wireless buttons, motion sensors and hardwired buttons. Smart phone activation coming soon.
You can make a pump smart, if it already is on a timer or runs excessively.
AutoHot® gives you on-demand hot water when it senses your need, it does not learn your life cycle; this guarantees hot water when you need it.
Who we work with
We work with individual home owners as well as landlords who are looking at reducing their expenses.  EnviroQwest also distributes to resellers and home service companies.  Contact us today to find out more about the AutoHot line of products.
Now you can enjoy hot water immediately!
The AutoHot™ Residential System is easy to install and seamlessly integrates into any plumbing configuration.   See how it works….
Existing Homes
Retrofitting into existing plumbing.
Existing Homes use an AutoHot® Under Sink Kit (USK) which is retrofit into your home under the sink that is furthest from the hot water tank or tankless system.  The pump is connected to the hot supply and cold supply lines under the the sink and plugged into the AutoHot® controller. AutoHot® is activated by remote starters and wireless motion sensors. i.e. R000A-USK.
Types of AutoHot Installs
New Home Construction
Plumbing designed with AutoHot in mind
New Homes use an AutoHot® system that uses a small wattage pump to move hot water from your hot water tank or tankless system to the fixture you are at on a your normal supply line. AutoHot is activated by remote starters and wireless motion sensors. i.e. R055A or R099A (for over 4000 sq ft).